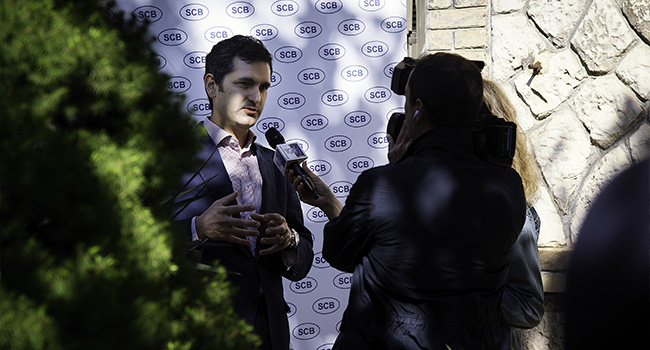 SCB invests 25 millions in water treatment
Chemistry is the protagonist again in Bussi sul Tirino, the oldest electrochemical industrial site in Italy. The definitive relaunch is signed by the Società chimica Bussi (SCB), which has now started the building site for the construction of the Pac production plant for water purification. The new site will rise on the historical one of Bussi Officine, secured with an intervention by the same company. The total investment amounts to 25 million euros, of which 15 coming from a national loan provided by Invitalia.
On 31st March, the subsidiary of the Ministry of the Treasury gave the green light to the Development Contract which is the source of the investment in the matter of water purification. "The relaunch of this site is in reliable hands," said Vice President Lolli during the inauguration ceremony for the new settlement. "Invitalia's green light is the confirmation that the investment proposal presented by SCB is credible and above all has the legs to stand up. The bet launched by the company is not unimportant, rather confirms the precise desire to bring back the Bussi site to its old glory. For too long – Lolli emphasized – we have associated the name of Bussi to the poison dump; the action in terms of investment on research and innovation on a wide scale that the SBC has in mind confirms instead that this historical site of the Abruzzese and Italian industry has all the right credentials to resurrect ".
And, in this sense, SBC's business plan goes on with three phases: a first one, which has already been completed, has provided for an investment plan of 6 million euros to secure the production structure and workers with the new plant, started at the end of March, for the concentration of caustic soda and above all with the innovative and powerful groundwater treatment plant. The second phase of the investment plan has started this morning and provides for the launch of the PAC plant for water purification. The final objective of this second phase is to double production and have an equivalent effect on employment levels. The third phase, scheduled between 2021 and 2026, provides for an additional investment of about 20 million euros for the expansion in electrolytic and fine chemicals production for special applications. At the same time, an experimental phase is scheduled to be launched, which will be carried out together with the Abruzzo Region, for the development of hydrogen-based products and systems for water purification and sustainable mobility markets.